Quit Being So Serious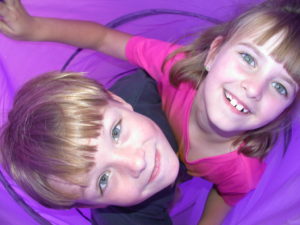 OMG – I have been listening to the Love Afformation by Noah St. John and I am feeling so good and inspired that I wanted to refocus us all on PLAYING and to stop trying to figure it all out.  I drove my son to his job this morning, and on the way found myself blowing kisses to other drivers.  What IS HAPPENING?
You know, this is so different from what I originally planned to write today.  I got it in my head that I have to stick to the topic of Career and ADD.  But not today.  Yes, this is for you too. Time to  l I g h t e n  u p!
If you are finding yourself stewing, wallowing in self-absorption and negativity, the first step is to:
SHOW YOURSELF SOME COMPASSION.  Love you just a little bit.  I know it's not easy.  We are so outwardly focused – we tend to look for something other than US to fix everything.  No way!  Not today!
So what does it look like to Show Yourself Some Compassion?  It looks and acts like taking a huge breath in, counting to four and then breathing out slowly to the count of four, and then do it again – as many times as comes naturally.  Now say this out loud, "Everything is always working out for me."  I'll give Abraham-Hicks credit for that little gem. The next step: 
WHILE YOU ARE IN THAT GIVING YOURSELF COMPASSION PLACE, STAY FOCUSED ON THE PRESENT, JUST FOR A LITTLE BIT. 
Are you feeling distracted with thoughts bombarding your ADD brain right about now?  Time to close your eyes again and center your vision (with your eyes closed).  What do you see, feel or hear?  What is the message?  Write it down. Hmm, interesting what comes up.  I am suggesting you do this now, but, hey, why not give it a shot tomorrow.  I won't say when because that is up to you to figure out your best "when".  So relax and most of all let it just happen.  Now 
WHILE YOU ARE STILL IN THAT GIVING YOURSELF COMPASSION PLACE, ASK YOURSELF THIS QUESTION:
Why do I give so much value to others? 
Why do I add so much value to other people's lives?
The answer(s) might be unexpected, or obvious.  The answer is all around you.  You are a person who gives so much value to others.  Write down specifically what that is. For example:  "I give loving support to those around me."  "When asked, I can brainstorm solutions with the best of them."  You might find it surprising to know that the way you add value to others is not what you expected.  And really spill it out.  Let go of being shy.  Your value is your gift to the world.  Because: 
OUR LIFE PURPOSE IS ONLY ABOUT FINDING WAYS TO GIVE AND EXPRESS LOVE THAT FLOW FROM OUR NATURAL GIFTS.
Now, doesn't that feel better?  Go out and enjoy the world, and I will too.  Today, this blog post is my journal entry. 
Did I say this wasn't about career and ADD?  Guess I was wrong 🙂 
Joyfully Pollyanna today.