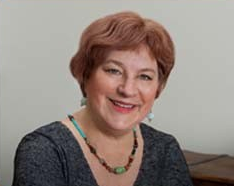 Before you read this, you might be wondering what the heck I mean by why I love losing clients.
There is a caveat – and a big one. Let me explain.
There are certain kinds of clients that I love to work with – those that are unconditionally Ready to receive a specific type of support, and are Ready to take action on coaching.
I am in awe of the thoughtful client. The one who has really taken the time to consider what it means to dive into a process and see it through. But I also love the clueless but ready client!
With ADD, we are often seeking the quick fix. Maybe your eyes are rolling thinking there is no way you would have the patience for a "process" of any kind. Just give me the goods…right? Make it so!
What if I told you that some processes are fun and actually make you want to dive in even more? Our ADD characteristics are really unique to us … and they are different for everyone. The right process/system makes it fun and exciting … more than a journey – a real trip!
So you can imagine that when a client walks into my practice, and they are ready to dive in, I am jumping for joy. This kind of commitment is definitely not for everyone. I use the word commitment, but I really see it as a necessity when the person is suffering in a very bad work situation….or feels that the path to finding anything that looks remotely possible has deadended.
I often wonder how many other part of their lives have taken a nose-dive.
But I digress.
The adventure begins when the client says Yes. Hope springs eternal. They learn the "system" and begin to reap the benefits of now seeing real possibilities. The most important part is that they are not alone. They have a trusted guide, coach and devoted mentor in this process (yours truly, of course).
Soon, they learn the "backdoor" (let's call it the secret door) approach to seeing what is possible. They are engaging with folks they could only have dreamed of meeting. They are connecting the dots.
Then the magic begins.
Out of seemingly nowhere a job offer, 4 job offers, an internship, a yes to a graduate program – the right one – appears.
It all matches perfectly with everything they have discovered about themselves and have grown to know and accept as their Truest Path.
Their confidence soars, the clouds part, followed by clarity and focus.
Talk about fireworks!
That is when I will either happily lose my client, or we will continue the journey to implementation along the path.
I love losing clients when this happens. And, yes, I love those testimonials, those rave reviews. Who am I kidding?
But for me, although it is sad to say Good Bye, it is also the best feeling ever. A feeling of real happiness in knowing that one more person is going to help someone else just be cause they love what they do, with or without ADD!
Lose clients? Love it!