Have you ever just wanted to sit down with someone who is aligned with your dreams, listens to what inspires you, and provides nuggets that are focused on who you are and what is important to you?  And then realize that those ideas can be YOUR first or next step to creating something really amazing like a new business, product, service or career?
Now you can:
See your small ideas turn into big possibilities

Check out your hunches and get feedback from a pro

Brainstorm new career and business ideas 

Remove blocks that have hindered your progress

Receive ideas that inspire you to take action

Get resources specific to your ideas
HAVE FUN!!!   
In 1998, I created an international art franchise system (KidzArt) from a thought that occurred to me one morning when I woke up – from a glance at the name of a storefront at the Mall of America, from the frustration of art programs being taken out of the schools, from not wanting my son who was about to start school to miss out on developing the right side of his brain through art – and because I was sick and tired of hearing about how you can't earn a living with art. 
As a career counselor, budding entrepreneur and art inspired person with ADD and who knows unequivocally that we all can do what we love; I like to say that KidzArt was the enthusiastic thought that parked itself at my doorstep and refused to leave. Now, twelve years later, KidzArt is in 29 states and 15 countries and continues to help thousands of children of all ages learn to draw and produce beautiful works of art with confidence, at every level.  This program has literally changed lives and I could not be more humbled by the impact it has had worldwide. . . . all beginning with a single thought that I reluctantly chose to act upon. … at first!
You can now have the ear of a Career Professional who specializes in working with ADDers or otherwise distracted and somewhat impatient folks who not only understands your wiring, but will help you flesh out that idea(s) you've been pondering for perhaps years and never acted on, and then guide you to clarify what is possible. 
How it Works:
There are only three steps required to begin your Focused Brainstorming journey:
Make your payment

Schedule an appointment with Shell using the Contact Form

Answer a few meaty and "Focused" questions on the questionnaire you will receive shortly thereafter.  These questions will help us define a real starting point, and will allow Shell to do a bit of research designed to provide you with essential resources and meaty ideas to start your journey. 
Let's face it; we ADDers are creative thinkers – our heads often exploding with new business ideas, product ideas, inventions, new processes and systems for making our work or that of others more efficient.  We often just need to be heard and acknowledged for the amazing problem-solvers we are.  Now, you can confidently and CONFIDENTIALLY take the first step and feel heard and perhaps begin to view possibilities from a brand new perspective.
As Jake Steinfeld would say – "Take a shot" – just go for it – let's talk and see what comes up – let's get together and collectively use our creative inspiration to free flow and refine some ideas no matter how crazy they might seem.  Your time will be spent in creative inspiration tapping into the greater source of who you are and what you are meant to be doing on the planet.  Everyone wants to do what makes them happy and everyone wants to make a difference – no exceptions. 
Why not give yourself the FOCUSED time to express what's in your heart and to get feedback and more ideas from a professional who understands this process, particularly as an ADDer. 


Have you ever asked yourself?
What are you frustrated about and want to see changed?

How often have you had great ideas, only to see them realized by someone else and gave up on your dream?

What are you thinking about when you wake up or before you go to sleep?

What do you want to see changed in the world that was a pain in the butt to you as a child or as an adult?

Who have you noticed lately that is doing something you would love to "check out" or consider for yourself?
These are only a few of the questions we will ponder to get the creative ball rolling. Let's beat the drum of inspiration – let's make some mind music and get those creative juices flowing.  And get real life feedback on how to realistically make things happen.
Two hours of conversation could be the first stop on the road to creating a new career, starting a new business, blog, book or a personal endeavor that has been sitting dormant for years.
YOU WILL NEVER BE JUDGED OR TOLD YOUR IDEAS ARE NOT REALISTIC OR WORTHWHILE. 
YOU WILL RECEIVE UNCONDITIONAL SUPPORT AND REAL FEEDBACK DESIGNED TO MOVE YOU FORWARD.
Now you can use what I learned from this process to test the waters and get ideas rolling along the most inspired path for YOU!
This session will move you out of your comfort zone just enough to get inspiration to move forward. 
Jill Mack from Connecticut wrote of my services:
"I worked with Shell Mendelson on my passion tocareer and I found out an awful lot about myself. Shell has come up with some alternatives that help incorporate my passions – like love of animals, art. If you need a good career coach, she's the real deal. I know – after 20 years in HR, I've seen alot of hacks call themselves career coaches. But with Shell, in my opinion, you get an amazingly intuitive, creative and knowledgeable professional backing your career journey and helping you over all those awful hurdles that make you doubt anything and everything. Shell is, most importantly, a compassionate and caring human being. She treats all your personal information with the utmost professionalism and discretion – a very trustworthy partner and ally. Thank you, Shell!"
Ian Magwire of Seattle, WA wrote:
"Shell motivates, inspires and moves. I had the great pleasure of working with her when preparing to start my career. She helped me discover my path, set career goals and reach a new potential. I would highly recommend her to anyone looking to discover their calling."
Mark Lynch of New Hampshire wrote:
"I recently had the pleasure of connecting with Shell by reading an article she had posted about finding clarity in Career Direction. Her articles were so inspiring that I not only connected on LinkedIn, I called her directly to thank her. We ended up chatting about my career focus and she was able to identify my strengths and give me the confidence to do what I really want to do (consulting). I have sent too many resumes in the past not knowing with 100% clarity of my career goals, and by developing this lifelong 'skill' first, I have never felt more in 'control' over my own career destiny!"
Michelle Bartlett of Texas wrote:
"I attended a retreat for mothers of Special Needs Children in the Spring of 2011 and won some sessions with Shell Mendelson. At first I had no idea what I would use the sessions for since I am at home taking care of my son and managing his medical needs.  I had spent the last 10 years thinking about ideas to help families and began writing about them in 2010. It was one of these ideas that Shell was able to help me get focused on. She inspired me to follow my passion which is helping other families with special needs children. She was just what I needed to get me moving on creating something amazing. I highly recommend Shell if you are wishing to take a new career path, she will help guide you in the right direction!"
Kevin Berkowitz of Atlanta, GA wrote:
"I've enjoyed working with Shell these past weeks, and our cooperation has resulted in my having some new ideas and insights about the work I will do next.  In fact, she helped me break through some "mental logjams."  She understood and pointed out the places where my thinking or assumptions were getting in the way.  Though I've met with several career advisors before, this is the first time I've seen results that made a qualitative difference.  I am looking forward to working with her more in the next few months."
Focused Brainstorming is honest, direct and most of all FUN, and will provide you with a host of new ideas to ponder and explore.  All it takes is being with the right person, in the right circumstances to ignite free flowing enthusiastic hunches, re-ignite passion, move through years of stuckness and gain a new perspective on an old idea – living your dreams!
Investment:  2 hour session – $299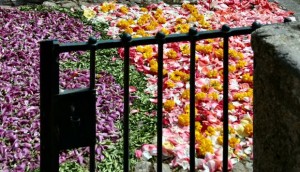 Order Your Session Today!
---
Shell Mendelson is a Career Counselor/Coach and Career ADD expert who has work with individuals with ADD/ADHD since 2008 and with non-ADD clients for over 15 years.  Shell was diagnosed with ADD in 2008.  Although she had successfully coached others in career direction and spent several years developing KidzArt, she realized her calling immediately thereafter was to help others with ADD understand and move through career indecision and lack of focus to clarity on one's authentic work, niche, business, career and ultimately – life purpose.  One of the skills Shell loves using the most is Brainstorming or Problem-Solving that leads to Inspired Action.