TIPS TO KEEP IT FUN FOR ADDers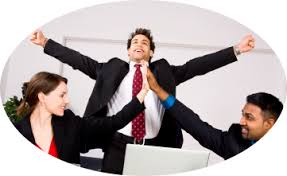 No matter how much you love your work, ADD symptoms can derail you and can turn an awesome situation into a nightmare.  I just read an article that listed ways to manage ADD at work.  I thought I would put my spin on it, particularly if you LOVE what you do. 
As I have written in the past, if you are in unhappy in your job, your symptoms get magnified perhaps hundreds of times over.   The results can be disastrous.  A minor scrape with a co-worker becomes a full blown issue and creates more unhappiness and havoc on the job.  A simple request from a manager can cause resentment and emotional upheaval.  Distractions, big or small, become overwhelming and cause procrastination on even the most basic tasks.
Now, assume that you actually enjoy your job and want to continue and manage your typical ADD symptoms that can derail us no matter what our mood, attitude or level of enjoyment on the job.