Discover The 'SECRETS' Of Powerfully Knowing 
The Path to Joyful Livelihood!
✓ Shift from uninspiring work to a joyful livelihood that meets YOUR needs
✓ Get support that will take you from a blank slate, chaos or "stuckness"  to crystal clear direction
✓ Freely explore livelihood (work) possibilities that you may never have considered, and get out of the box of limitations
✓ Use your "warrior spirit" (ADD/ADHD) to your advantage
✓ Take the next "action" because it's FUN 
✓  Know joyful livelihood is possible and tangible
80% of the world's population are
NOT DOING WHAT THEY LOVE FOR A LIVING 
Is THIS you?
 FROM CHAOS TO HOPE
Shell Mendelson, MS, has been there.  She has experienced everything you have in spades.  Diagnosed with ADD in her mid-50's, Shell experienced the ultimate in career and business success, had it all taken away, was fired from jobs that she was capable of doing but did not love in her twenties. 
Shell is now experiencing the joy of KNOWING what excites her and compels her to continue to help others with ADD/ADHD or who live a CAREER ADD Lifestyle filled with distractions, to move from chaos to joyful livelihood. 
As the founder and CEO of the International Children's Art Franchise KidzArt, Shell took inspired action and the company is now in 29 states and 15 countries. Yet, without the gift of ADD, this company would not exist today.  Consequently, thousands and thousands of children and adults would never know the meaning of expressing their creativity through art.  
As an entrepreneur, background in Vocational and Career Counseling and Coaching, Shell is a focused brainstormer and ideas generator. 
Shell brings these gifts to her ultimate calling – that of a Career Counselor – Career ADD Expert and Coach.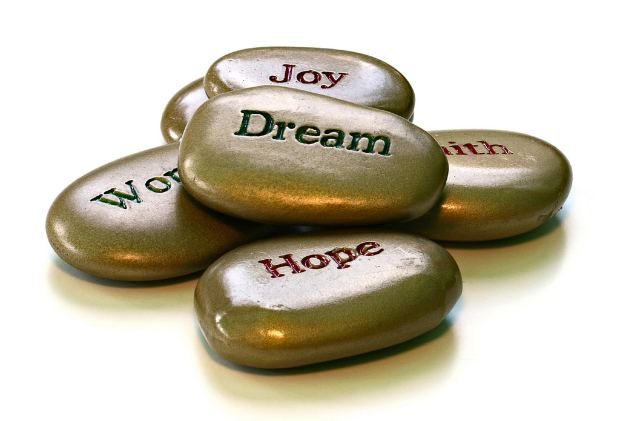 If you are someone who:
has trouble identifying those elusive "passions"
feels stuck in your current job or career
stay in jobs that keep falling in your lap
   Now you can: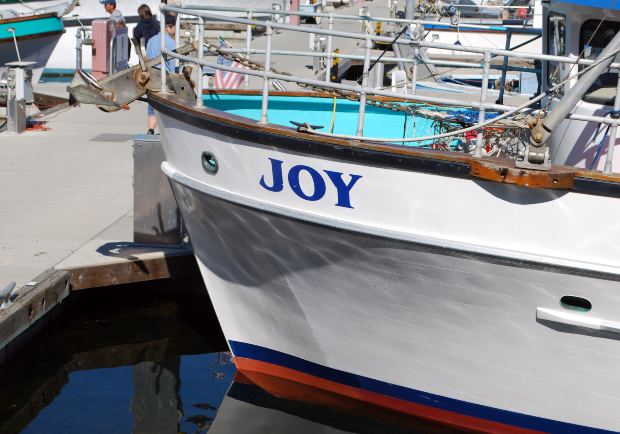 Create A Career or Business Roadmap for Life
  

Build Your Community to Get You There


Feel Confident and Exhilarated About Your Choice


Confidently Glow in the Interview


Change or Transition to the Next Career Easily


Live Your Real Purpose Authentically


Move ahead to joyful livelihood with confidence
The best services and products are created by people who love what they do. Are YOU one of them?   
"I just spoke with Shell during a 30 minute consultation – one of the best investments of my time I have ever had! Shell intuitively helped me identify my personal career/life situation. I am amazed at the knowledge and skill she demonstrated, shedding a light on issues I have dealt with for years.             




I encourage anyone who has struggled with career satisfaction and ADD (you may not realize you have it) to take Shell up on her 30 minute consultation offer (it's free). I am looking forward to working with Shell and getting back on track. I cannot recommend Shell highly enough."   ~Kurt Boyle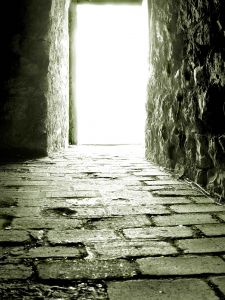 Wouldn't it be amazing to have a way to find
your authentic career direction that is: 
Focused

Simple

Supportive

inspires you to take action

Opens the doors to a lifetime of possibilities

Offers just enough structure to safely explore livelihood possibilities while receiving the support that creates results

Promotes a mindset shift that equates to a livelihood that aligns with your authentic self and creates opportunities that are real  and profitable
---
Sign up NOW and receive 2 gifts:
✓ "Are You Career ADD" Ebook
✓ A Powerful Six Minute Goal Setting Exercise that helps you focus on what is really important now.
Follow these up with an opportunity to have a real career 30-60 minute complimentary session that could change your life.
SIMPLY TAKE THE FIRST STEP BY CLICKING
"When I first came to my job, I thought I was secure for life.  Slowly I noticed that not only did others in my field not approve of what they were doing, after 30+ years, but I noticed that this isn't the direction I should take.  Looking for guidance, I ended up stumbling on Shell and she opened up an entirely different perspective on the way I should look at my career.  Now I know a direction and path to take and can confidently go in that direction knowing I'll be a much happier person!"  ~Amanda Fanning, New Braunfels, TX
DISCOVER A CLEAR DIRECTION BEFORE YOU "NICHE OR BRAND" YOUR BUSINESS OR WRITE A RESUME WITH A CONFUSING JOB GOAL OR WRITE A RESUME AT ALL!

IDENTIFY A DIRECTION THAT MAKES YOU REALLY HAPPY JUST THINKING ABOUT IT

LASER FOCUS ON YOUR TRUE GIFTS AND PARLAY THEM INTO JOYFUL LIVELIHOOD NOW
"The clarity I already have is amazing! From one phone call!" ~Anetta R.
"I was at a crossroads career-wise, and realized I was tired of not doing a job that I thoroughly enjoyed and that lined up with my passions. After being referred to career counseling with Shell, I immediately contacted her and started my first session that same week. It was very nice to talk to a professional counselor about my passions and wishes and to see how they lined up with finding a new job. Shell was very encouraging and supportive throughout my sessions. I was able to leave with a clearer picture of what I should be doing and how I should go about making it happen. I am excited about what is next for me in a career and I have a lot to thank Shell for that. Thank you."  ~Brittney Feltmann, New Braunfels, TX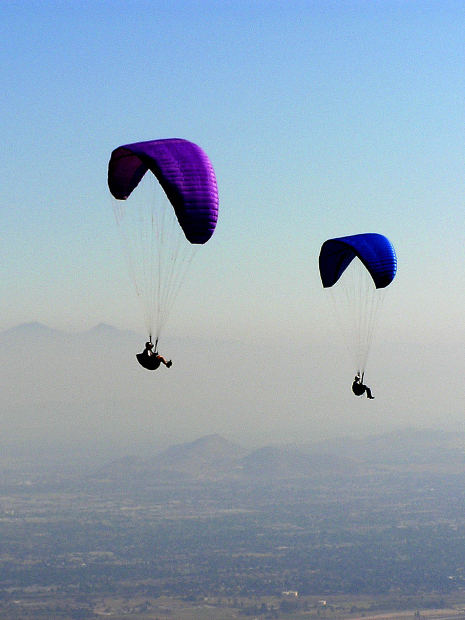 Trained by Richard Bolles, Author of What Color Is Your Parachute, Shell's counseling and coaching is inspired by these concepts and through years of working with individuals and groups.
Through her work, thousands of individuals have made successful career transformations and are now actually doing what they love. 
With over 20 years of experience and education in her field, Shell brings counseling, coaching, teaching, training and nurturing gifts to help others FOCUS on defining, illuminating, creating and transforming to joyful livelihood. 
Shell's profound understanding of how ADD/ADHD can impact one's work experience and keep many of us from choosing the best ADD-friendly livelihood path, will provide you with deeply compassionate coaching designed to support you in your journey to doing what you are authentically meant to do.
Through gentle and sometimes very direct guidance, you will know the meaning of seeing your career and/or business possibilities from an entirely new perspective.
"I am working with Shell Mendelson on my passion to career and I'm finding out an awful lot about myself. And Shell has come up with some alternatives that help incorporate my passions – like love of animals, art. If you need a good career coach, she's the real deal. I know – after 20 years in HR, I've seen a lot of hacks call themselves career coaches. But with Shell, in my opinion, you get an amazingly intuitive, creative and knowledgeable professional backing your career journey and helping you over all those awful hurdles that make you doubt anything and everything."  ~ Jill Mack 

---
SIGN UP NOW AND GET YOUR FREE GIFTS AND REAL COACHING.
GAIN VALUABLE INSIGHTS ON THE OBSTACLES TO FOCUSING ON YOUR IDEAL DIRECTION AND SPECIFIC ACTIONS YOU CAN TAKE NOW!
Your gifts will include:
✓ Are You Career ADD eBook
✓ A Quick Goal Setting Six Minute Exercise to identify what is really important now
✓ A 30 Minute Career ADD or Biz ADD, Complimentary Strategy Session with Shell
HERE'S HOW TO SIGN UP:
STEP 1: CLICK HERE 
Enter and confirm your contact information.
STEP 2: 
And book your complimentary 30 Minute Career ADD or Biz ADD Strategy Session with Shell.
STEP 2:
Download your Bonus Gifts!
---
Hear from an ADD client who got excited …
"I was fired, let go, downsized, call it what you will.  It felt like a punch in the stomach.  I was fired on the Fourth of July in the middle of one of the worst economic downturns in history.  I was a recent college grad with two years of bartending experience under my belt and nothing more.  You'd be hard pressed to find a more desperate case when it came to the field of job searching.  That was what I thought anyway, I saw in myself only my short comings and inadequacies.  I thought I would have been lucky to find another job in the restaurant industry if anything.  Then I met Shell.She asked me questions about myself that I never even considered asking.  These questions almost seemed silly.  Shell got me to think differently about my goals and what they would look like.  She got me to think about what I wanted out of a job down to the detail, and because of that the big picture got brighter, more focused, and became more of a tangible reality. So I went from sitting in my basement playing video games all day long to a structured lifestyle where I had a job.  My job was of course to find a job.  That meant getting up and starting my day before typical business hours, dressing professionally, and setting small goals and projects for myself to achieve.  You have to really give yourself over and trust the process.  Shell and I worked together to understand and map out my career goals.  We figured out those details I mentioned before and I began to actually see myself in the job I wanted.The process took a lot of hard work and yes at times I did get frustrated and even upset, but Shell was there every step of the way to encourage me and keep me on the path towards my career goals.  Some of my career goals were as follows:

To work in a creative/ marketing position
To work in an environment that was a fair mix between team and individual structures
To work with kind people who kept their work and personal lives separate
To have an office with big windows

At the end of my work with Shell I got a job.  I am an internet marking specialist.  I am allowed to write and be creative.  I work in groups and by myself, and my office has plenty of windows.  None of this would have been possible without Shell.  Her support and guidance helped me though the darkest moments of my job search, she constantly reminded me that there was a light at the end of the tunnel and the only person who could make it brighter was me.  I thank her from the bottom of my heart. " ~I. Magwire, Seattle, WA